As part of our commitment to increase the dialogue between the market and Westminster City Council and Royal Borough of Kensington and Chelsea, we are developing some guidance and strategies.
In this section you will be able to view the latest version of these documents.
In the meantime, you can read some more information below on the upcoming policies.
Market Development Plan
We have developed this statement to initiate the dialogue between the market and the councils. It has been informed by market shaping events and engagement with the care and support sector and our service users.
Key themes:
Recent and future policies
Personalisation
Key statistics
Future of the market and our objectives
Key statistics 
Westminster: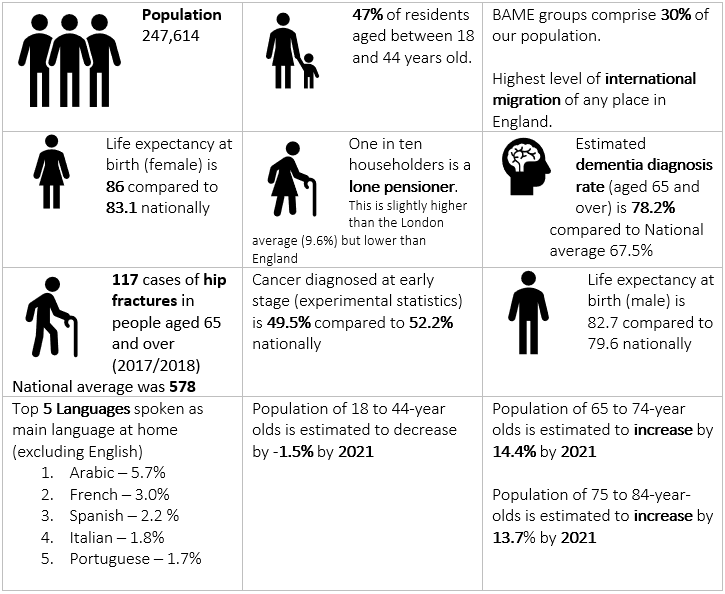 Kensington and Chelsea: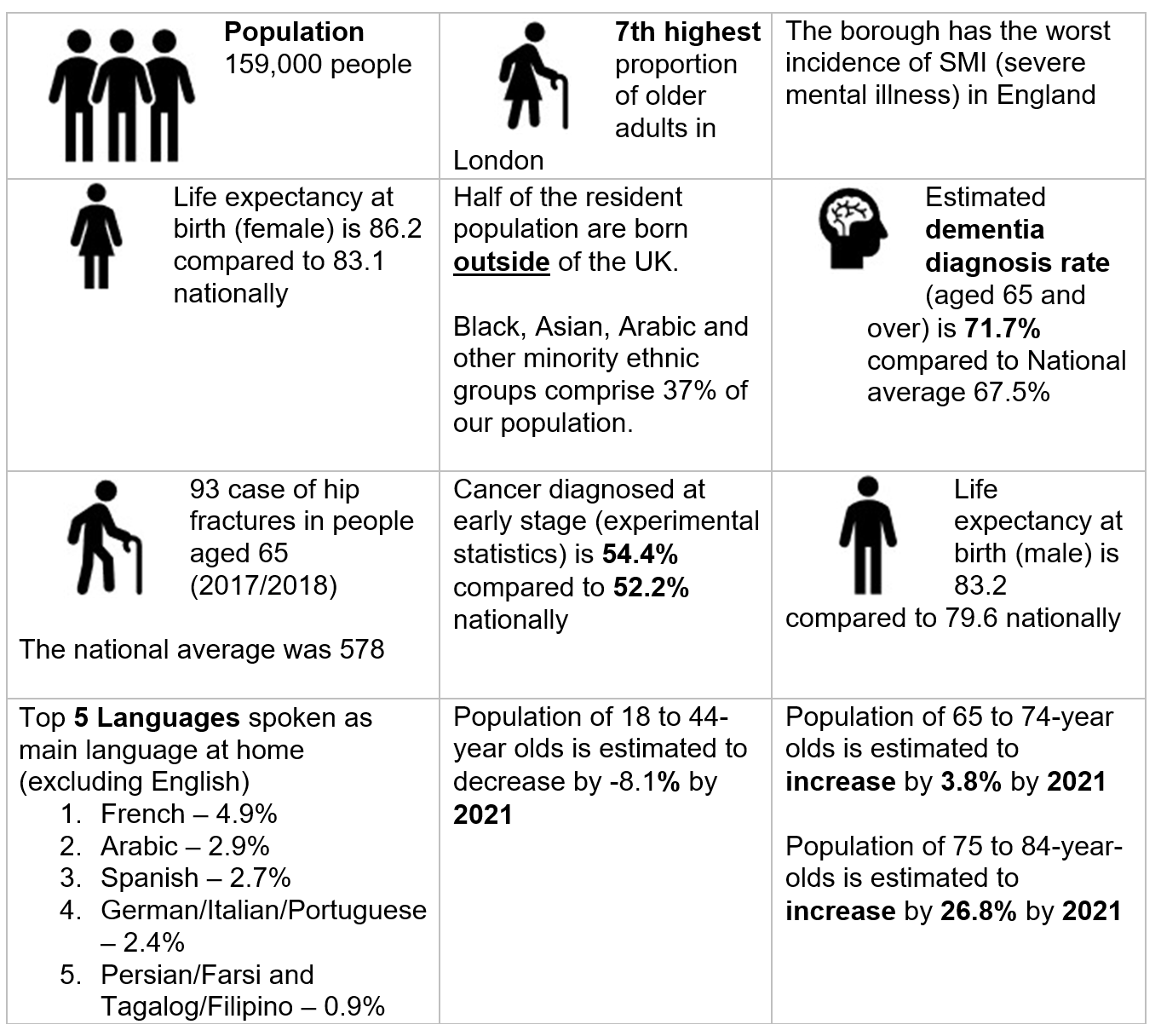 (Data taken from the Local Authority Health Profiles 2017/18)
Homecare Market Position Statement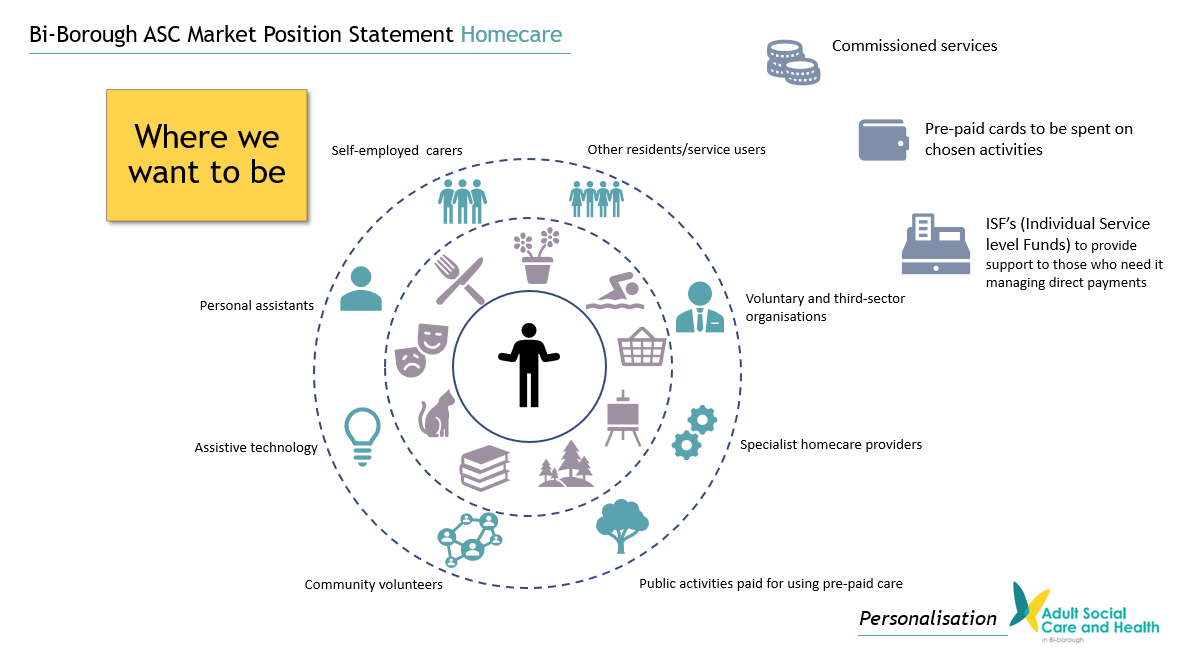 We are committed to developing a market position statement for each ASC area. This Market Position Statement will summarise how the homecare market is currently operating against the requirements of the Care Act and how the Council plans to shape the market to meet people's needs in the future.
Key themes:
Where we want to be
Where are we now?
Where we want to be
How we get there
Last updated: 17/08/2021