Staying well and dealing with minor ailments
Cold weather doesn't have to go hand in hand with illness. Here are some simple things you can do to help yourself stay well this winter.
Keep warm - this may help prevent colds, flu or more serious health conditions such as heart attacks, strokes and pneumonia. See our page here for information, guidance and tips on keeping warm this winter.
Eat well - food gives you energy, which helps to keep you warm. So, try to have regular hot meals and drinks throughout the day. See our page here for information, guidance and tips on meals and meals services, affordable eating and diet and nutrition,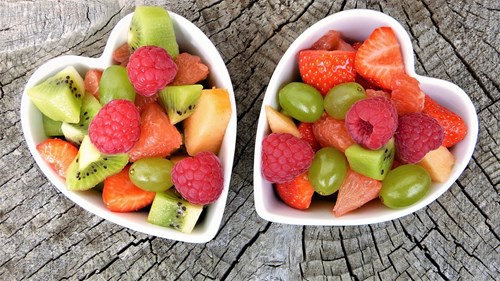 Get vaccinated -  If you are eligible for the free flu vaccine and COVID-19 vaccine and booster jabs, you are being urged to book your appointment as soon as possible to help give yourself and your loved ones the best possible protection this winter.
If you're 65 or over, you are also eligible for the pneumococcal vaccine, which will help protect you from pneumonia.
Practice good hygiene -   The good hygiene habits that we have become used to in the COVID-19 pandemic are important defences against a range of other infections, including flu and RSV. We should continue to practice them.
This includes washing our hands regularly for 20 seconds, using a tissue to catch coughs and sneezes and keeping away from others when feeling unwell.
Winter ailments
If you do however get a winter bug and feel under the weather, look after yourself. The most common minor problems in winter are colds, sore throat, asthma, the Norovirus,  flu, painful joints, cold hands and dry skin. We have some advice and top tips, from the NHS, about what to do about these on their 10 Winter ailments page
Public Health England have also produce a Stay well this winter leaflet which is packed with advice for the over 60s, those living with a disability, or low income families.
Getting help for winter ailments
If you are not sure about what service you need, call 111, which is the non-emergency NHS help number and an advisor will assist.
Talk to your local pharmacist who is an expert in many aspects of healthcare and can offer advice on a wide range of long-term conditions and common illnesses. You don't need an appointment and many have private consultation areas, so they are a good first port of call. Your pharmacist will say if you need further medical attention.
See your GP. GPs assess, treat and manage a whole range of health problems. Your GP will arrange a referral to a hospital specialist should you need it.
Visit an urgent care centre which is a 'walk-in' centre (also called 'minor injuries units' or 'urgent care centres') if you have a minor illness or injury (infections, vomiting and stomach aches) and it can't wait until your GP surgery is open. They are often managed by nurses and some also have doctors. You don't need an appointment and they are open outside office hours. You may have to wait to be seen.
Only visit A&E (Accident and Emergency) if it is a life-threatening emergency, such as loss of consciousness, suspected heart attack, breathing difficulties, or severe bleeding that cannot be stopped. If you're not sure it's an emergency, call 111 for advice.
There's more advice on staying well and dealing with minor ailments on the NHS How to stay well in winter website .
Last updated: 31/10/2022